"Discover how you can double your betting bank within the first three months through backing the correct horses in certain types of races using a system called Racing Winners"
Reading information and studying form will become second nature using the Racing Winners manual and you'll become an expert in horse racing analysis using the superb sites below.
My horse racing backing methodology at Racing Winners is broken down into five crucial parts, in order to be able to complete the betting jigsaw and gain long term profitability.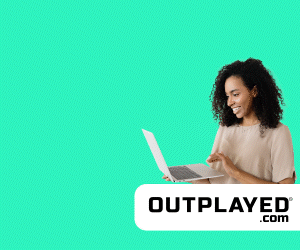 In 2010 I decided to combine my knowledge of horse racing and betting mainly via Betfair (for more value) with my new found, but limited web design skills and create my first eBook called Racing Winners to accompany the website.
———————————————-
Join Racing Winners For Just £29.
Free Horse-Racing-Trainers eBook
Click Here To Purchase
——————————————–
1. Betting Rules
2. Selection Criteria
3. Money Management
4. Financial Discipline
5. Profit Compounding
If you cannot follow straightforward rules then, how can you possibly expect to make a consistent profit from any type of betting?
Our methodology at Racing Winners will teach you how to –
1. Follow betting rules in order to avoid random betting
2. How to look at the correct information in order to make the correct selections & value bets
3. The importance of money management and only risk a small % of your betting bank
4. The most important part of the betting jigsaw, controlling your emotions and the two aspects which drive most financial and betting markets – greed and fear
5. Finally being able to make profit from profit already made and be in a position to withdraw your money instead of making further deposits.
I have seen numerous sports systems and especially horse racing backing and laying products in the marketplace claiming that, they've found some secret code or betting loophole and promises of rags to riches – if only it were that easy! These type of products are hyped up and contain mainly BS information and generally mislead the betting public.
Cash Master Review of Racing Winners
—————————————————————————————————–
The Racing Winners product is available for immediate download 24 hours a day, 7 days a week and 365 days a year, so it doesn't matter if you buy the manual at 4 in the afternoon or 4 in the morning, you'll be able to get instant access to this superb horse racing manual for the win markets.
—————————————————————————————————-
The selection process itself follows Turf meetings only (flat and jumps) and requires about 10 to 20 minutes to study horse racing form which is available for free at the Racing Post website. If you like All Weather betting then, this is not the one for you
If you like to chop and change or blindly follow the crowd then, this in not for you
If you are willing to spend approximately 20 minutes to study form on any chosen betting day then, this is for you.
If you want to make a long term profit and potentially double your betting bank within the first three to four months or even sooner then, this is for you.
It's Time To Take Control Of The Way You Bet!
It's a total fallacy when I hear people say that, it is extremely difficult or near impossible to make a profit from horse racing, it is quite annoying to say the least.
The reason why most people lose money whether it be trading the stock markets or through sports betting, is mainly due to lack of planning or discipline and sometimes both. To stand a chance of making a long term profit from betting, you have to have strict rules in place, strong emotional discipline and to leave your ego at home.
With these methods you will have all the necessary requirements, to have long term success with your betting and not to blindly follow the crowd. With the backing odds of these methods, we only need an approximate strike rate of 25%, which means we only need to win only one in every four selected races.
Current strike rate using these methods is 27% at average backing odds of 6.2. Since we began applying all of the methods back in August 2008, we have experienced 85 months of profit and 23 months of small losses, the biggest winning month of profit to date is £2112.35 and the highest losing month to date is -£483.00.
You do need to able follow rules, spend approximately 15 to 20 minutes per betting day on form study and to be able hold your discipline due to the strike rate of about 20 -25%, but because of the odds these methods find, it will enable us to continue to make a steady profit.
———————————————-
Join Racing Winners For Just £29.
Free Horse-Racing-Trainers eBook
Click Here To Purchase
——————————————-
There are no shortcuts in this business for making decent profits. Yes, you may get lucky in the short term, but that won't see you through for the medium to long term. What you need is a solid system, with a straightforward and logical selection process that, will give you an edge over most of the betting public and that's what my number one aim is with the Racing Winners approach.

All the Best
Mark Boyle
Copyright@ Racing Winners 2023